Our Oil Tests
Standard Oil Test

Our standard oil analysis in our testing laboratory includes testing for nine wear metals, SAE grade and viscosity at 210°F, % solids, fuel dilution, water, and anti-freeze. These prices also include the report, sample bottle, label, and regular mailing box.
Additional testing for monitoring extended drain intervals are included in the optional INFRARED test kits.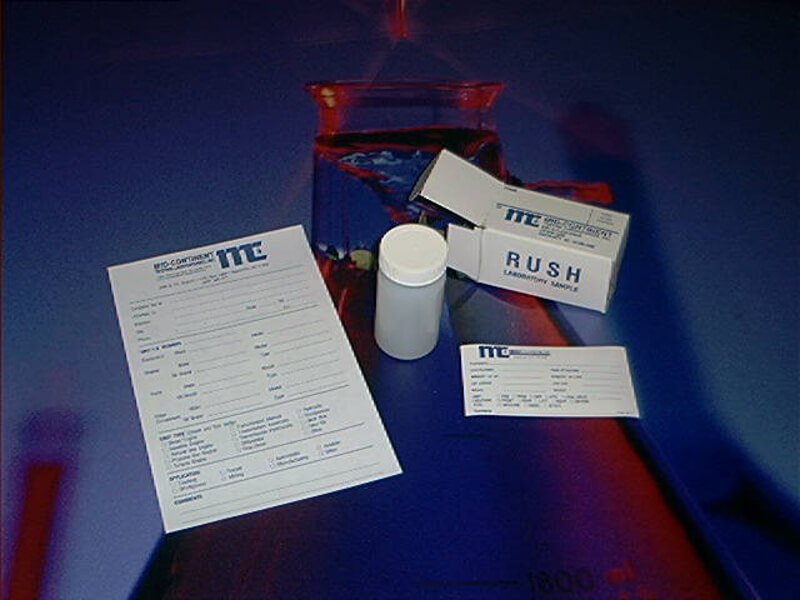 Particle Oil Test
Particle Count kits include the standard tests plus particle size testing and are recommended for industrial gear boxes, hydraulic systems, etc.
Sample Mailer Boxes
We also provide mailer boxes for your shipping convienience. Optional postage paid mailers are available with prepaid postage for your shipping convenience at an additional charge.
Sample Pump With 100' Sampling Tube
Fluid Sampling Pumps
Vampire Fluid Sampling Pumps are small, hand-operated vacuum pumps developed for oil sampling. The X-Models feature distinctive yellow heads made of lightweight, injection-molded nylon while the U-Models are fitted with clear, cast acrylic heads. Both are equipped with all aluminum parts to make great looking, durable pumps.
These pumps draw a vacuum of 27 inches of mercury. The patented tube coupling device accepts any size sampling tube (with an outside diameter of 3/16" through 5/16") without changing fittings. The sampling tube is inserted through the coupling device until the lower end extends below the top of the sample bottle. When the knurled knob is turned to tighten the seal, the vacuum will draw fluid directly into the bottle without coming in contact with the pump. This patented pump allows multiple samples to be taken without cleaning the pump between samples.
Sample Valve Ports With Sample Tubing
Mini-Gauge Plug
The Mini-Gauge Plug installs into a 1/8" pressure port allowing oil samples to be drawn while the equipment is still operating. Disposable tubes with insertion needles are used to withdraw the sample from the port into the sample bottle.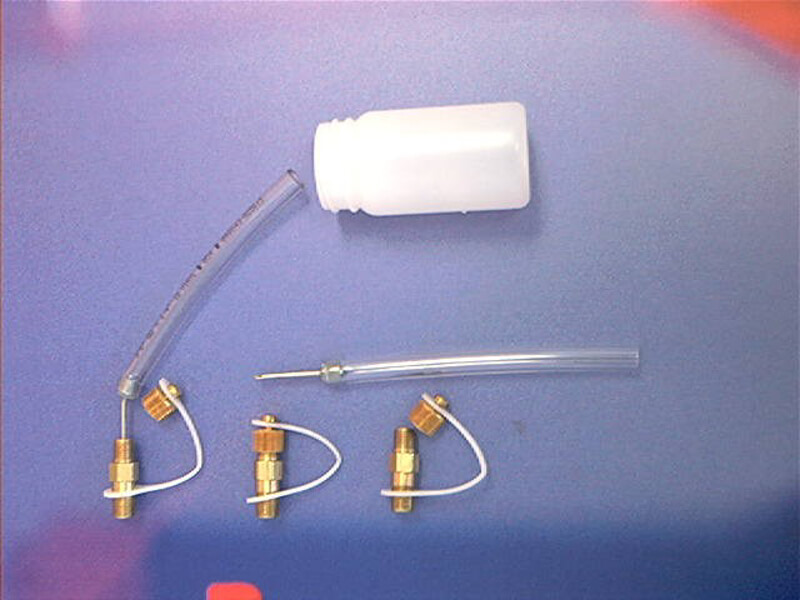 At Mid Continent Testing Laboratories, we pride ourselves on our commitment to customer service. Our clients receive their oil analysis results within 24 hours of testing. If you have any questions or are looking for more detailed information about our services, please feel free to contact us or give us a call at 605-348-0111.